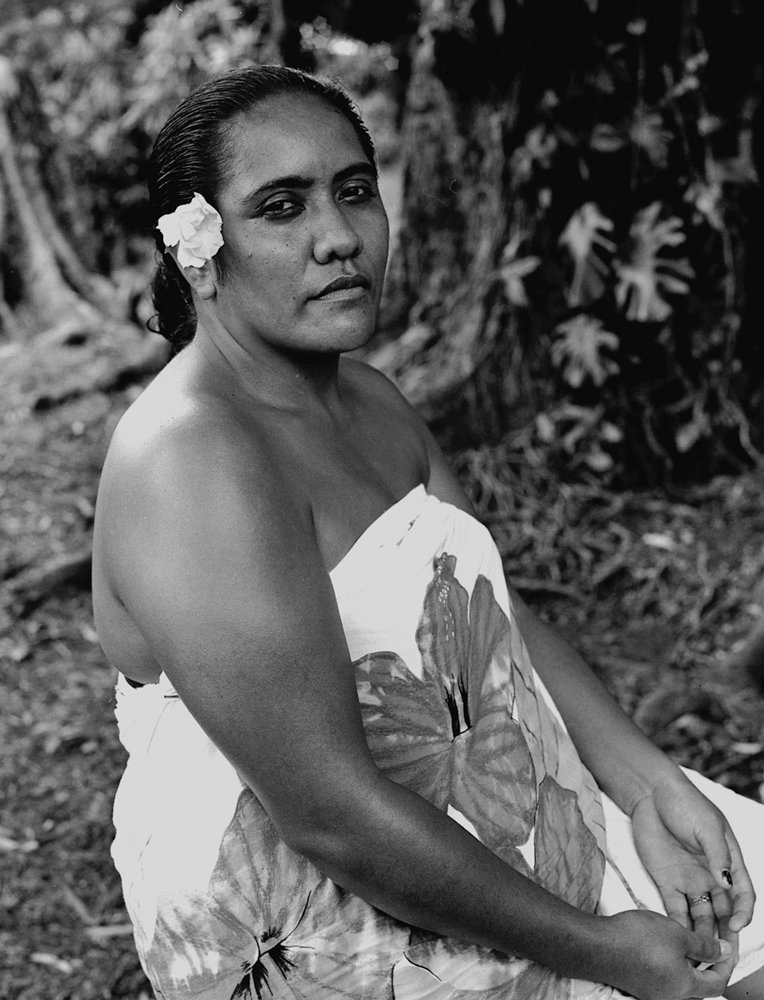 Traveling in 2002 to Tahiti and Moorea (a smaller island to the northwest of Tahiti), both islands in French Polynesia, it was inspiring to find scenes still akin to those painted by Gauguin.
When I saw Poevra (featured photo) seated at the side of the road, I was in a car speeding toward the capital. I reacted quickly enough to ask the driver to pull over. Collecting my Hasselblad and tripod, I ran back along the road to the scene. A simple "thumbs-up" for permission and a bit of French, ensured this portrait of an elegant woman--so reminiscent of those Gauguin painted so many years before.
I met Mohi Santos (1), an artist from the Marquesas Islands to the northeast, in Moorea. I was just about to leave for the ferry back to Tahiti when I saw him selling some of his small tiny stone sculptures engraved with the same designs as his tatoos. I stopped to buy one. His bright eyes, stunning tattoos and infectious spirit created this portrait.
Margo Davis
Click on the images below for larger display.